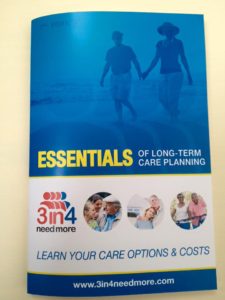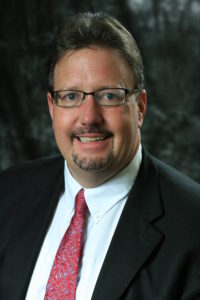 The guidebook titled, "The Essentials for Long Term Care Planning" is offered and published by the 3in4 Association http://www.3in4needmore.com. The 3in4 Association's name is based on the premise that 3 in 4 Need More than healthcare insurance.  The guidebook helps the reader understand the odds of needing care; the risks of not having a long term care plan and products to consider when forming a plan. I look forward to providing this guidebook to anyone via download from my website or email," stated Les Robinson CLTC
There is a new chapter in the guidebook covering planning was by Les Robinson CLTC:
How to Prepare for Your Long Term Care Event
The guide book also covers the essentials of long term care planning:
Knowing your risks
Considering who will care for you
Paying for long term care
Designing the right plan for you
Doing your homework
Working with a specialist
"The majority of Americans over 65 will need long term care at some point and that nursing home costs are projected to rise to more than $175,000 per year on average by 2021" stated Robinson .  Robinson goes on to offer these questions for families to consider, "Do you really want your son or daughter to quit their job to bathe you and feed you, or would you prefer a professional caregiver? Have you saved the hundreds of thousands it may require for professional care over multiple years; or would a long term care insurance policy make more sense for you?"  These and other key questions are answered in the guidebook.
Les Robinson CLTC
1-800-875-0140